Detect Invisible users on Yahoo Messenger using Xeeber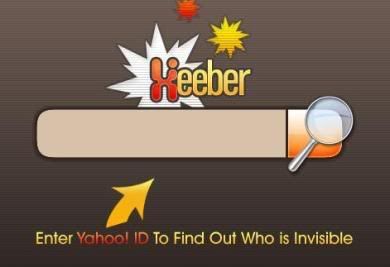 If we want to find whether a user is invisible in Yahoo Messenger or not , we generally use Buddy Spy. But there is an alternative that lets you check the status of users on Yahoo Messenger. Xeeber is an online service that helps in detecting the status of all Yahoo users. The best thing is that it can easily find out if a user is invisible or not.
To check the status of a user, just type the yahoo id and click on a button. In a few seconds you will find out the status of that particular user. It is the easiest way of finding whether a user is invisible or not.