Flickr 'Places' launched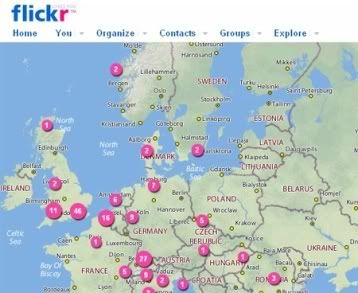 Flickr, the photo sharing service from Yahoo has launched a new feature called Flickr places that will enable users to view the thousands of photos which have been uploaded location-wise by photographers and camera phone users alike.
Flicker Places also enables users to search for photos based on name of the places, or they can also locate the photos using the Global Map zooming feature. The map feature will also let users see the latest uploaded photos by theme. If the users clicks on the category tag he will see aselection of photos, giving him a  glimpse of what other Flickr users collectively find interesting. Many of the world's cities, states, countries and regions have there very own featured pages. The new pages will also include information such as weather, time and regional maps. Flickr claims that they are going to add 3000-5000 places every week.
It certainly offers a new way to see what is happening around the world. Flickr Places will be available in the eight languages that are English, French, German, Spanish, Italian, Portuguese, Korean and Traditional Chinese.