Get paid to receive spam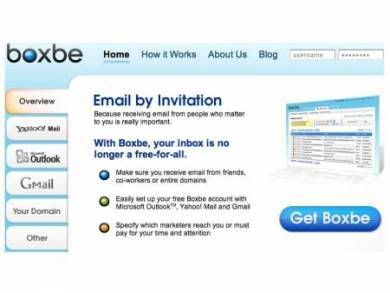 We all hate SPAM, it is everywhere, in our inbox, in our blog comments, in our IM messages and what now. But what would you say if you get paid to receive spam. Boxbe is a service that lets you choose the type of advertisement you want to receive and actually pays you for doing so.
It also lets you create a guest list so that you always receive email from that people. Any other person not included in the guest list will receive a request to verify the message before it gets delivered to your desktop. You even will have an option to include all your address book contacts to your guest list. Message will also be given priority depending on the sender being on your guest list or not. But the most innovative thing is that you can select business which you want to receive mail from. For more details, check here
Although the idea is innovative, i dont think it is going to be successful. Imagine being asked to verify a message each time you send a message to your friend from a new email. What do you guys think about it ?