Never Reactivate Windows XP After Installation
This is a guest post by Brown Baron from Brown Thoughts, where he writes about Analog ideas in a Digital World. Do check out his blog for some great content and subscribe to his feed for regular updates.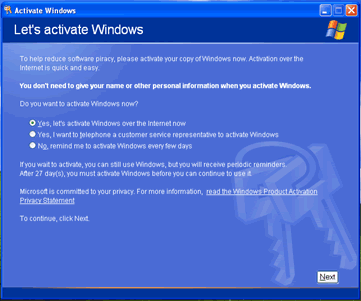 This situation should sound familiar to most of you. Your computer runs slow or gets infected with a virus you can't get rid of, so you decide to reformat your hard drive and do a clean install of Windows XP. After installing Win XP, you notice that you need to activate Windows again. If for some reason you can't activate your copy of Windows, don't lose hope.
What if I told you that there's a simple way to avoid having to reactivate Windows XP after just one installation? Go to your \Windows\system32 folder and make a backup of wpa.dbl  . Anytime you reinstall Windows XP, just paste back your copy of wpa.dbl and you're good to go.