How To Choose The Blogs For Guest Posting
This is a guest post by Ramkarthik. Ramkarthik is a blogger at Blogging Tune where he shares tips on blogging. He has started a series of posts in his blog on 'Blog Commenting'. Don't forget to Subscribe to his blog. 
Guest blogging is a great way to become famous and build a brand. You get back links and many more. I have found that many people know me after I started guest blogging in many other blogs and started to do freelance writing for Blogging Tips. So I say guest blogging is a great way to become known in the blogosphere. But there are few things which you have to see before you write a guest post in a blog.
Popularity Of The Blog :The main aspect why you guest blog is to get your name out to the blogosphere. In order to achieve that you should be guest blogging in a famous blog. Though you may not get a chance to guest blog at problogger, you can aim for blogs that has pretty good readership. You may target a blog with 200+ page views a day or a blog with 200+ subscribers. I'm giving those numbers for examples. You can set your own numbers and target blogs that satisfy your conditions. 
Page Rank Of The Blog :One another reason to guest blog is to get more back links to your blog. So if the blogs you are going to guest blog has a good PR, then you can write for that blog. This will help you to rank for specific search terms in search engines. Say, you want to rank for the keyword "web 2.0 blog". You can start writing guest posts for other blogs and in the author bio place. You can ask the blogger to link to your blog using the keyword "web 2.0 blog".  More the number of links to your blog for that keyword, the higher you rank in search engines and hence more traffic. 
Type Of Articles : The type of articles the blogger writes plays a good role. You cannot be writing about Dogs in a blog about technology. So read the type of articles which the blogger writes in his blog and write your guest post accordingly. Before I wrote the post for this blog, I analyzed the previous articles of Madhur's blog. I'm also a regular reader of his blog. So when I saw that he writes about blogging at times, I decided to write an article about blogging. Before writing you guest post, always see what the blog's previous articles are.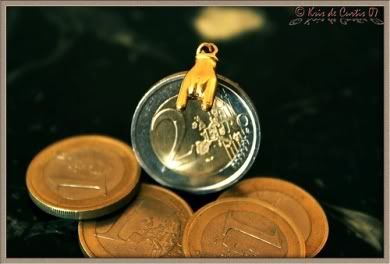 Image by krisdecurtis
Here's a Bonus Point: The Style Of Writing: The style of writing matters at times. Before getting myself hired at Blogging Tips, I read their old posts. Their style suited mine to 90%. Only thing is that I used to add images in a post but most of the posts in Blogging Tips don't have. So I changed my style accordingly and started to post without images (though my previous post had an image). The main thing when I say 'Style of writing' is the length of the post and the type of alignments. You cannot write a 250 word post in a blog that has every post with a minimum of 750 words. Guest blogging is good and you can get lots of things done by guest blogging. Just see to that you stick with the style of the blog and also see to that you should be benefited from it. What other factors do you consider when guest blogging? Have you guest blogger in any famous blogs? How was your experience? Share it in the comments.