Protect Your Games and Applications with Password using Game Protector
Game Protector is a free application using which you can protect games and other applications installed on your system with a password. If you want to prevent your kids or other members from getting access to games or other sensitive application on your computer, you can quickly protect them using Game Protector. When anyone tries to run the game, it will prompt for the password and only those who know the password can then play it.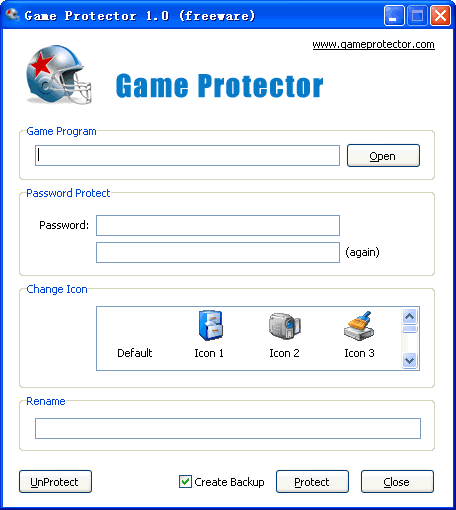 Though the program is names Game Protector, it can be used with any application as it protects the executable files. Just run the application, select the executable that you want to protect and set the password. Apart from that, you can also disguise your games by changing the icon and renaming the name so that they seem like normal programs. While blocking the application, you can also create a backup copy of the exe file.
The program is quite useful for Parental Control as you can control what type of games your Child plays. You can also use it to protect your sensitive applications. It is a freeware and runs on Windows.